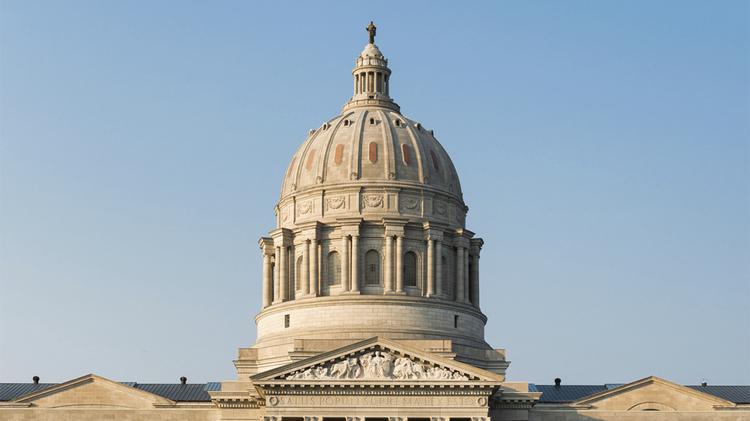 Missouri Senate debates limiting local pandemic restrictions
Kansas City Business Journal

Missouri senators debated Wednesday whether to curtail local governments' ability to impose restrictions on local businesses that are meant to control the Covid-19 pandemic.

Several bills proposed by Republicans would hamstring local officials, the St. Louis Post-Dispatch reports. One would limit health orders to 30 days before they must be reviewed. Another bill would allow several weeks of public comment before a health order can be passed. A third would create a tax credit for businesses forced to shut down.

"Shutting down our economy won't eradicate the virus," said Sen. Andrew Koenig, R-Manchester, in a committee meeting for Senate Health and Pensions Committee. "It's my choice if I want to risk getting COVID. No one is forcing anybody to stay home."

The proposals go against Gov. Mike Parson's strategy for mitigating the virus. He has declined to issue statewide restrictions or a mask mandate, saying it is up to local governments to decide the best course of action.

In Kansas City, restaurants have been limited to 50% capacity since November. Other indoor gatherings are limited to a maximum of 10 people.

In Wednesday's hearing, Republicans dismissed the severity of Covid-19. The disease has killed 6,461 Missourians over the past 10 months, the Post-Dispatch reports, and rising cases shut down the Missouri House this week.

Sen. Bill Eigel, R-Weldon Spring, said restrictions are the work of "tyranny" and have hurt the economy.

"The destructions of these livelihoods must stop," Eigel said, according to the Post-Dispatch.

Sen. Barbara Washington, D-Kansas City, defended the public health orders, saying that the restrictions have saved lives.