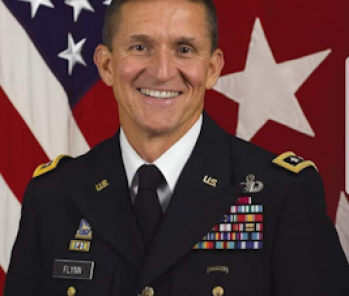 The Constitution Party
Fall National Committee Meeting
October 20 – 21, 2023


GOOD NEWS: Yes, we will, once again, meet in St. Louis, Missouri, but this time at the Embassy Suites St. Louis Airport Hotel, 11237 Lone Eagle Drive, Bridgeton, MO 63044
BETTER NEWS: General Michael Flynn will conclude our conference on Saturday afternoon, October 21, with his Keynote Address.

Friday Morning Speaker will be Bradley Dean

Bradlee Dean from The Sons of Liberty is a hard-hitting truth teller and a follower of the Constitution.
"Those who mean to silence you, mean to rule over you". The Sons of Liberty was an organization that was created in the Thirteen American Colonies. The Sons of Liberty was formed to protect the rights of the colonists as well as consistently fighting against tyranny both in America and abroad.."
Bradlee has been doing the same thing through his radio show, "The Sons of Liberty," television, media outlets, high school assemblies, colleges, Tea Parties etc…
So, hang on to your hats because Bradlee will inspire you to action.


Joe Miller, Friday evening Guest Speaker
Joe Miller has experienced voter fraud firsthand.
He won the GOP primary for U.S. Senate from Alaska in 2010 against Lisa Murkowski. She then ran a write in campaign with massive fraud and won in the general. Just like in 2020, the courts refused to consider the overwhelming evidence of fraud.
In 2016, Joe was asked to run on the Libertarian Party ticket, which he did, getting 30% of the vote, which was a remarkable accomplishment. He is an attorney with most of his practice in Alaska but is involved in various federal appeals on First and Fourth Amendment issues in conjunction with other public legal foundations.
Join us to hear his story and be ready to take action.
Here are the basics to begin planning your much-appreciated attendance.

National Committee Members and guests will be gathering on Friday and Saturday, October 20 & 21, at the Embassy Suites St. Louis Airport Hotel, located about two miles from Lambert International Airport.
For those arriving, and registered, at the Embassy on Thursday, please join the "Meet and Greet" with other Constitution Party members in the hotel bar/restaurant area for complimentary snacks and 2 beverages (adult and non-alcoholic) at 5:00 – 6:30 pm
The National Committee Meeting will kick off around 10:00 am on Friday and will be committed to party business until 4:00. Lunch is included with a FULL registration.
Friday evening dinner begins at 6:00 followed with an exciting and inspiring presentation with a surprise "Special" guest, which is included with the FULL registration.
The Saturday Issues Conference will begin at 8:30 am featuring dynamic surprise guest speakers and dealing with left over business matters. Lunch is included and followed with General Michael Flynn's great America presentation. We anticipate ending by 4:00 pm

REGISTRATION:
NOTE:
EARLY BIRD Full Registration Fee will be $175/person, which includes 3 delicious meals; lunch on Friday, dinner on Friday evening, including guest speaker, and lunch on Saturday with keynote address by General Flynn. (NOTE: Please mark meal choice for Saturday lunch or if you require gluten-free or vegetarian)
After September 7, full registration will be $185/person.
After September 21, full registration will be $195/person
Friday evening dinner with a surprise, "Special" guest speaker AND Saturday Issues Conference, including more surprise "Special" speakers, lunch, and Gen. Flynn's Keynote Address, will be OPEN TO THE PUBLIC
For guests attending the Friday evening dinner with surprise "special" guest speaker and Saturday Issues Conference, including more guest speakers, lunch and Gen Flynn's keynote address, a separate registration fee will be $175/person.
Saturday Issues Conference attendance ONLY, including guest speakers, lunch, and Gen. Flynn's keynote address, will be $125/person.
NOTE: For voting purposes, all official National Committee Members must be current with their Annual National Committee Membership Dues @ $100/person.
HOTEL ACCOMMODATIONS:
A block of rooms is being held for the nights of Thursday, Friday and Saturday, October 20, 21, at a discounted rate of $165/night, plus 16.23% state tax and $3 city tax. Room reservation includes a full, made-to-order buffet breakfast served as follows:
Monday – Friday 6:30 am to 9:30 am
Saturday – Sunday 7 am to 10:30 am
The cut-off date to secure a discounted room rate is Thursday, September 21, 2023. Call Reservations at 800-445-8667 or click on this LINK.
Every guest room is a 2-room suite with either a king (shower only) or 2 queen beds (tub/shower) and a sofa bed in each room that sleeps 1 adult comfortably. Perfect for sharing expenses.
There is FREE airport shuttle service and a FREE self-parking lot for those who are driving. Call upon arrival at airport for shuttle pickup at (314) 739-8929
SILENT AUCTION
You are invited to please bring an item, or items, to donate to the "SILENT AUCTION" that is being planned during the Conference. This is always a lot of fun and will help with Party expenses.