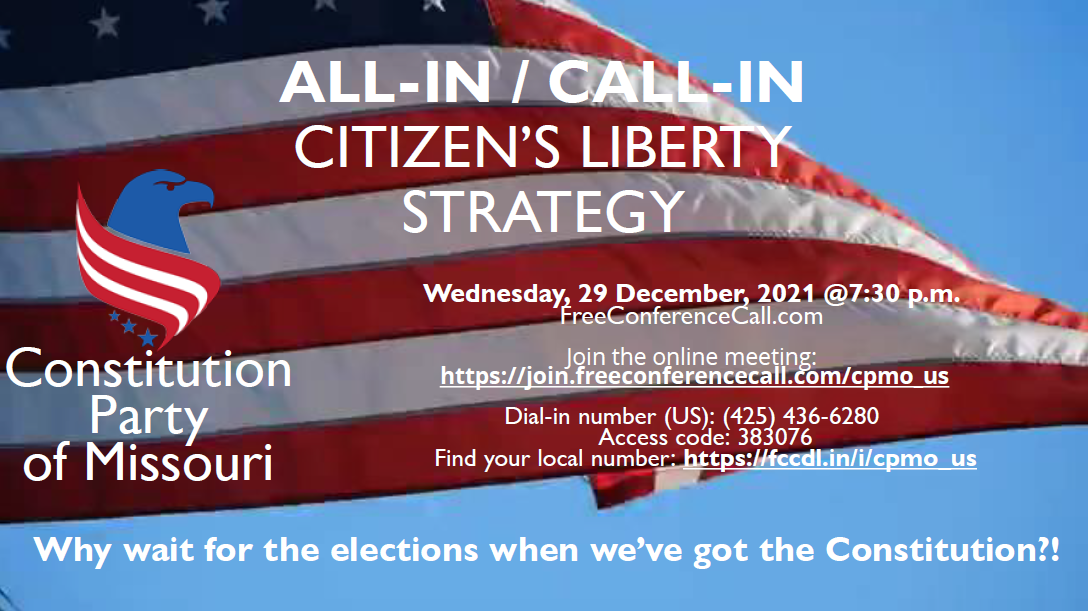 ALL-IN / CALL-IN - CITIZENS LIBERTY STRATEGY MEET
Paul Venable
Times Read: 2338
Dear Friends of Liberty...
We've heard about the problems. In fact, we see them, we feel them and we live them.

Whose got solutions? You and I do!

Say what?! You read it right! We have the solutions, we're going to use them and it starts with applying the Constitution.

Join us on Wednesday evening, 29 December. This is only going to take an hour, but the global government overreach is here and it's already costing us more than that, right?

No, this isn't a long message, and the meeting won't be either. We're going to get right to the point and start 2022 by ADVANCING the Cause of Liberty!

Look forward to seeing you, there!


Wednesday, 29 December, 2021 @7:30 p.m.
Dial-in number (US): (425) 436-6280
Access code: 383076